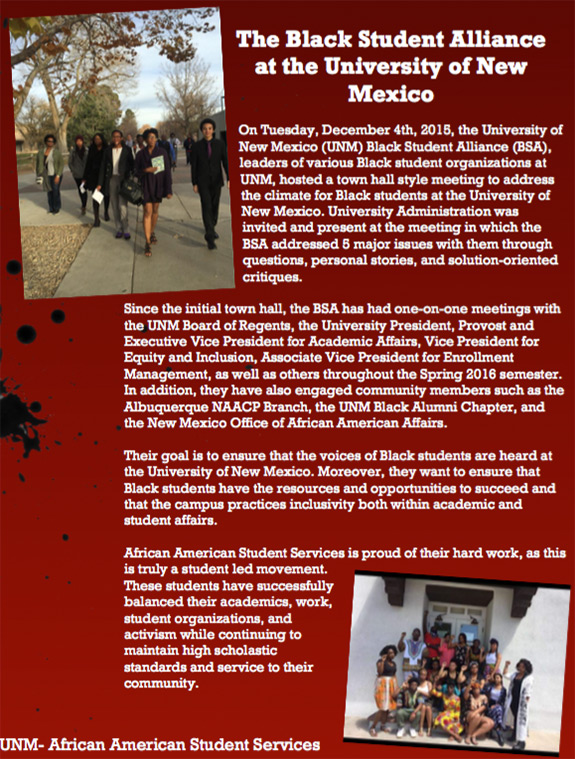 Don't forget to schedule an appointment with our Academic Advisors: Jamila Clayton & Brandi Wells!
---
For a fast and east way to schedule an appointment with an AASS Advisor, please schedule through LoboAchieve. If you have additional questions, please contact AASS at 505.277.5645 or stop by the AFRO.
The African American Student Services program at UNM provides culturally relevant programs designed to assist primarily African American students in making a confident transition and successful adjustment to the University if New Mexico.
African American Student Services understands that students often require a holistic approach to academic support. The program strives to provide an environment which is sensitive to the culture and history of African Americans and assist African American students in achieving their educational goals.
African American Student Services is committed to recognizing the differences within the African American culture, appreciating other cultures, and promoting programs within the university and the surrounding community that provide a cross-cultural perspective. Our staff is available to support the personal, academic, educational, and social development of students. African American Student Services is not a duplicate of other services on the campus, but rather it concentrates on the special concerns that arise from the experience of being an African American on a pre-dominantly white campus. All students, regardless of ethnicity, are encouraged to participate in our cultural and academic programming.